英語と日本語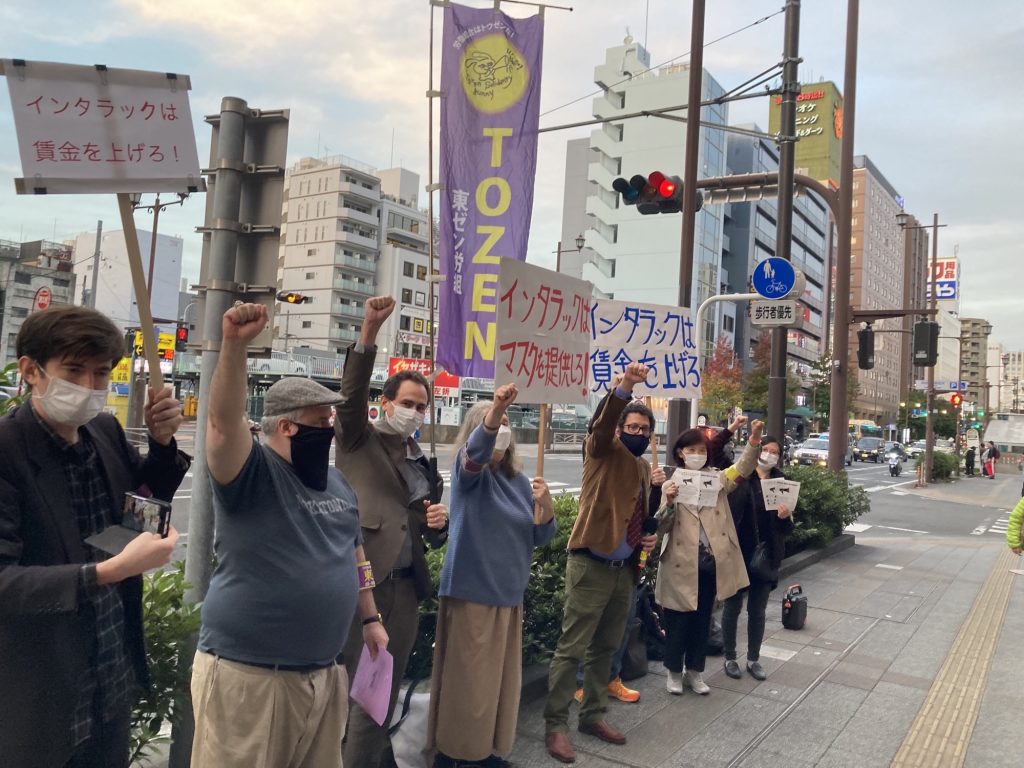 On November 4, 2021, Interac Assistant Language Teachers (ALTs) in Kanagawa, Saitama, and Hokkaido struck for workplace safety and fair wages. Tozen members from Interac and other workplaces demonstrated in front of Interac Kanto South HQ in Yokohama.
"We work in high-risk environments during a global pandemic," said one member. "Interac doesn't seem to care about us."
Tozen Union members demanded collective bargaining in November 2019, holding thirty-three sessions since. Initially, some progress was made, but Interac will not agree to provide masks to their ALTs. Despite healthy profits, Interac refuses to make a single concession on wages.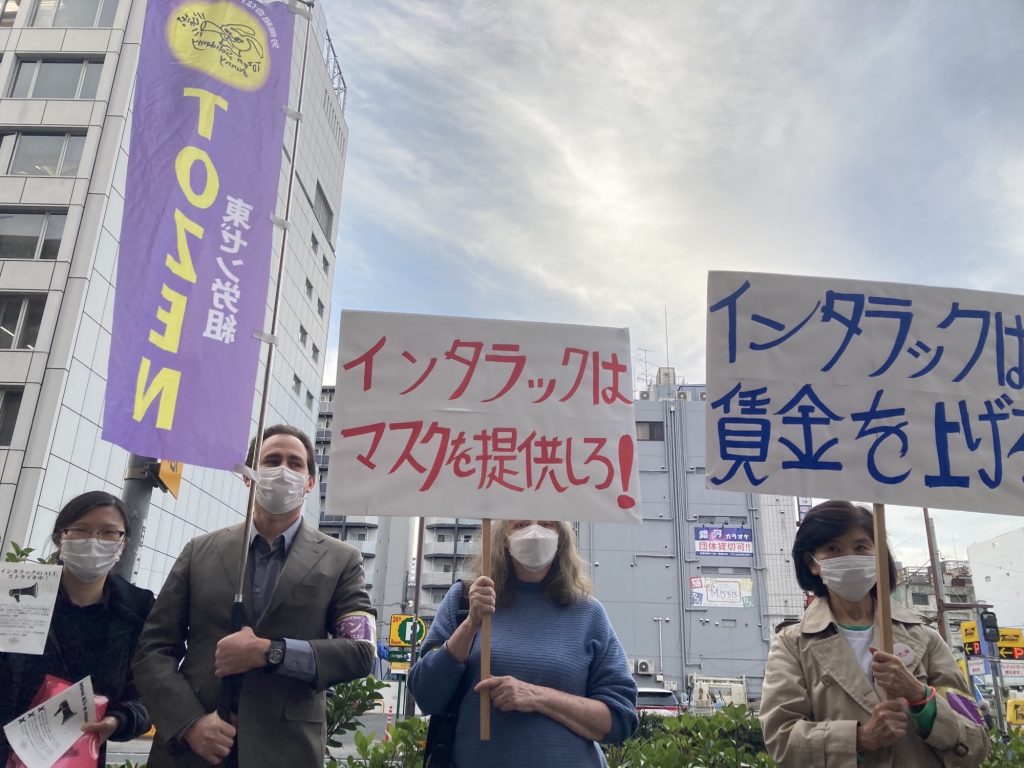 "We implore members of the schools – principals, teachers, parents, and boards of education to speak up and support our strike!"
2021年11月4日、インタラックの神奈川県、埼玉県、北海道で働く外国語指導助手(ALT)らは、職場の安全及び公正な賃金を求めてストライキを行った。インタラックや他の職場で働く東ゼン労組の組合員の仲間たちは、横浜にあるインタラック関東南の本社前で抗議をした。
「世界規模なパンデミックの最中、私たちはハイリスクな環境で働いています」と組合員の一人が言った。「とはいえ、インタラックは私たちを気にもかけていないように思えます」
2019年11月に、東ゼン労組の組合員らは団体交渉を求め、これまで33回におよぶ団体交渉を開催してきた。団交開始当初はは交渉に進歩が見られたが、インテラックは現在においてもALTらへのマスクの提供に合意していない。十分な黒字があるにもかかわらず、賃金に関して一切の譲歩もみせない姿勢である。
「校長先生や先生方、保護者の皆さま、教育委員会の方々、学校関係者の皆さまも、どうか声をあげて私たちのストライキの応援をよろしくお願いします!」