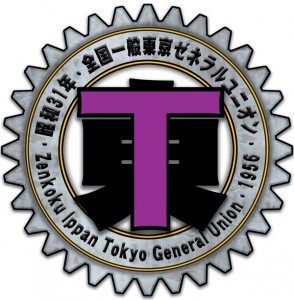 Message From the General Secretary of Tozen
Welcome to Tozen
At Tozen we help you build solidarity and democracy at your workplace. Without a labor union, your employer will just take, take and take some more. Together with your coworkers, you can bolster your negotiating position, wring real concessions from management, and make your jobs and income more secure.
The result of better working conditions is a better workplace for all.
Tozen is a highly diverse, energized young union aiming to take the labor movement in a whole new direction. Our commitment to democracy means you, the member, decide union policies. Democracy at the workplace begins with democracy in your union.
Click on the Contact page above to contact us. We have native speakers of Japanese, English, Hindi, Tagalog, French, Urdu, Cebuano, Spanish, Ilokano, Vietnamese, and other languages. Set up an appointment in your language at our Yamabukicho office and we'll assist you in building a labor union at your workplace.
組合に入るのは東ゼンだ!
"Everyone ought to be in a union."
See You Soon!
In Solidarity,
Ritika Singh
General Secretary
Zenkoku Ippan Tokyo General Union