June 17th, 2016 1:25 PM
Tokyo District Court on Friday overturned Japan's Pension Agency's 2011 decision rejecting Tozen member Yancey Co's appeal to enroll in Japan's shakai hoken health and pension scheme.
Co's employer Berlitz Japan had kicked him off shakai hoken in 2008, after his work hours apparently fell below 30 hours per week in the wake of the global financial crisis.
The 30-hour, or 3/4 of a full timer, threshold can be found nowhere in labor law but rather in the agency's internal memo dated June 6, 1980.
The English language instructor from Vancouver, Canada, had asked the agency to force Berlitz to enroll him but through three appeals the agency ruled against him.
Undeterred, Co sued the agency in January 2012. "I wanted part-timers to have the right to enroll."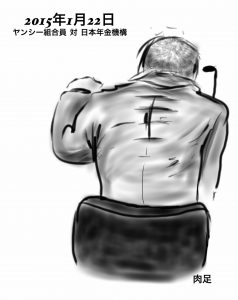 After four and a half years of litigation, Tozen Union sees the Friday victory as a partial victory only.
"We insisted that the memo has no legal force and should not be used to kick someone off shakai hoken," said Louis Carlet, an executive of Tozen Union. "We were hoping the court would declare the memo illegal. Unfortunately the judge didn't go that far."
Tozen Attorney Shoichi Ibuski said, "This is one step forward and we hope to use this to go further still."
(See video presentation below.)
English:

Japanese: