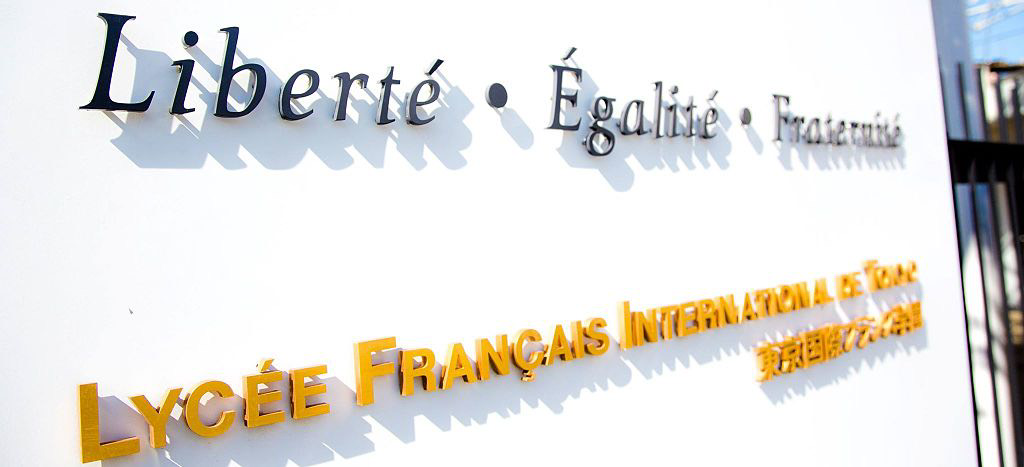 On Monday 18 April 2022, Tozen Union and its local chapter Tozen UPL filed an unfair labour practice case against Lycée Francais International de Tokyo at the Labour commission in Shinjuku, Tokyo, for refusal to negotiate as required by law. 
2022年4月18日、東ゼン労組並びに東ゼン労組国際フランス学園現地雇用職員連合は、新宿にある東京都労働委員会に、学校法人東京国際フランス学園に対し、団交拒否という不当労働行為の救済を申し立てました。
Le lundi 18 avril 2022, le syndicat Tozen, et sa branche UPL-Tozen ont déposé une plainte pour pratique déloyale de travail contre le Lycée Français International de Tokyo auprès de la commission du travail à Shinjuku, Tokyo. La raison.
Management had refused to negotiate with Tozen Union and Tozen UPL in collective bargaining, citing their internal committee, known as CRH (Human resources commission) as the only place to discuss demands. 
経営者は、団体交渉の場で、組合の要求事項については、人事委員会(CRH)でしか話せないという理由に、交渉を拒否していました。
La direction a refusé de négocier avec Tozen et Tozen UPL dans le cadre des négociations collectives, citant leur comité interne, connu sous le nom de CRH (Commission des ressources humaines) comme étant le seul endroit où on peut discuter des revendications. 
Case officer Louis Carlet explained that this is not how trade union law works, but unfortunately headmaster Ms. Anne Laure Campels and primary director Mr. Gilles Sansebastian denied this and insisted only the CRH can discuss demands. 
組合担当ルイス・カーレットは、経営者に対して、労働組合法の仕組みなどを説明したにもかかわらず、残念ながら学園校長アンヌロール・カンペルスおよび幼児初等科校長ジル・サンセバスチャンは、これを否定しCRH以外はかような要求事項について話し合えないと主張しました。
Louis Carlet, le responsable, leur a expliqué que ce n'était pas ainsi que le droit syndical fonctionnait, mais malheureusement, la proviseure, Mme Anne Laure Campels, et le directeur, M. Gilles Sansebastian, ont le nié et ont insisté sur le fait que les revendications ne pouvait être discutées que dans la CRH.
This was clearly a misunderstanding on management's behalf, so the union proposed a non-binding mediation at the Labour Commission so management could understand how trade union law works. 
経営者が誤解していることは明確であったため、組合側は労働委員会における斡旋を提案した。労委では、経営者が日本の労働組合法の仕組みが分かるようになるのではと考えていたからです。
Il semblait y avoir un malentendu de la part de la direction. Le syndicat a donc proposé une médiation non contraignante à la commission du travail afin que la direction puisse comprendre mieux le fonctionnement du droit syndical au Japon. 
Ms. Campels rejected this proposal the following week and ignored the union's demand for collective bargaining from that point on. 
カンペルスさんは、次週、斡旋案をリジェクトし、それ以来、組合からの団交申し入れを無視しているのです。
Mme Campels a rejeté cette proposition la semaine suivante et a ignoré les demandes de négociations collectives formulées par le syndicat depuis. 
This left the union and local no choice but to sue the school in the Labour commission. We will likely know the decision in 18-24 months. 
それ故に、組合とその支部は、労働委員会に不当労働委員会に不当労働行為の救済を申し立てざるを得なかったなです。18-24ヶ月後、その結果が出ると思えます。
La section locale n'a donc pas eu d'autre choix que de poursuivre l'établissement scolaire devant la commission du travail. Une décision sera probablement prise entre 18 à 24 mois. 
For more info, feel free to contact Tozen Union at Louis Carlet, (tozen.carlet@gmail.com)
ご質問などがおありでしたら、ご遠慮なく東ゼン労組のルイス・カーレット(tozen.carlet@gmail.com)へご連絡下さい。
Pour plus d'informations, n'hésitez pas à contacter le syndicat Tozen à l'adresse tozen.carlet@gmail.com.